Theater Program
Arcadia has had a robust theater program since it opened in 2003.
Every year, Arts Coordinator Bob Gregory-Bjorkland has directed the Spring Play, taught theater and African drumming elective classes, and organized mulitple field trips to the Children's Theater and The Guthrie.
Bob has been a core part of the Arcadia family since the beginning. In addition to his performing arts contributions to the school, Bob has also served as Middle School Advisor in Green Advisory. During his 18-year career at Arcadia, he's mentored hundreds of students. In May 2022 Bob announced his well-deserved retirement. During the 2022-2023 school year, Bob will mentor our new Visual and Performing Arts Teacher, Noah Schomburg, who we are thrilled to welcome into the Arcadia community.
The Emperor's New Clothes, 2007
A Midsummer Night's Dream, 2011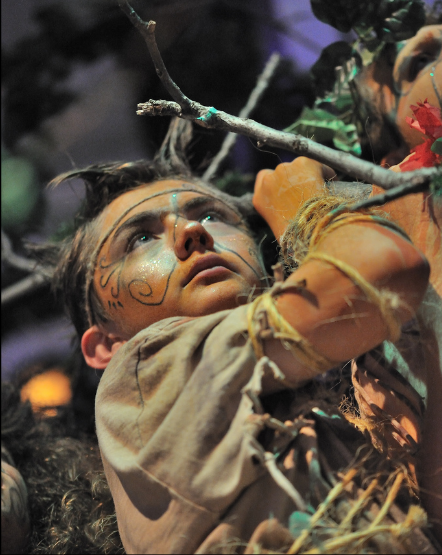 At Arcadia all students are exposed to theater and encouraged to get as involved as they would like.
Students not only have the opportunity to act at Arcadia, but they can develop leadership and organizational skills as stage managers, and get comfortable with the more technical side of theater by learning to run the lights and soundboard in the tech booth.
And because Arcadia is a small school, everyone knows each other and shows up for each other.
The Spring Play is a must-see event for the whole community every year!
The Complete Works of Shakespeare, 2022
The Complete Works of Shakespeare, 2022
The Complete Works of Shakespeare, 2022